New Closed Beta Announcement
GTarcade is proud to announce the new Closed Beta for Crimson Saga: Dragonore! Starting at 12:00 May.25th (GMT+8), server S1 for the new Closed Beta will open. Players all over the world can join in this new Free to Play mobile game through APP store/Google Play in Singapore, Philippines, Malaysia, Indonesia and Vietnam!
We would like to thank all our dear players that have made the Closed Beta in Philippines such a tremendous success. Thank you for all your time and patience in helping us make Crimson Saga: Dragonore an even more amazing game. The char data in our last Closed Beta Server S0 won't be deleted. Players who have already downloaded the game before should visit the APP store/Google Play to update the new version.
Welcome to our New Closed Beta and New Asian Server!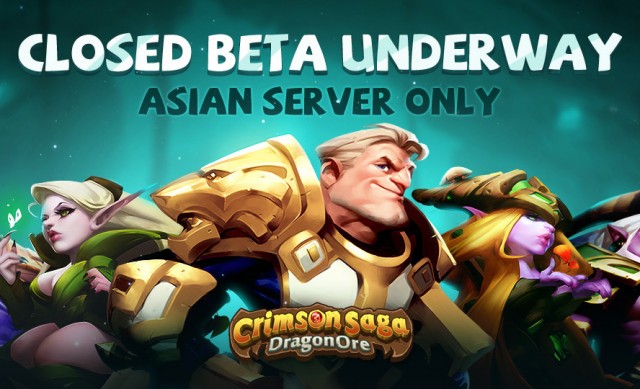 Share to: