New Asian Server S3 Released!
Dear players,
Thank you so much for your long time support for Crimson Saga: Dragonore! In the new version, we have focused on optimizing the new player guide of the game. At the same time, both the character and the scene have also been upgraded. So all of you are sincerely welcomed to start your journey in our New Asian Server- S3!
Don't hesitate to report any bugs and issues you encounter, as well as any suggestions you may have, on our official Facebook. With your help, we hope Crimson Saga will become a truly amazing RPG. Thank you all for your support!
The official forum: https://www.facebook.com/CrimsonSagaDragonore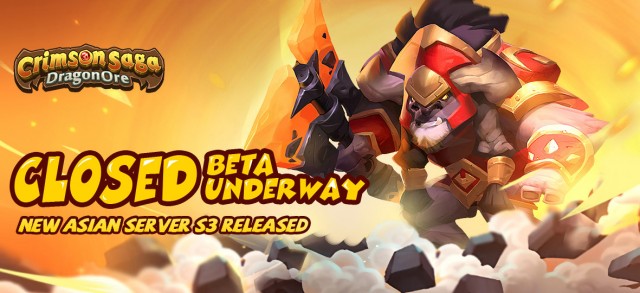 Share to: